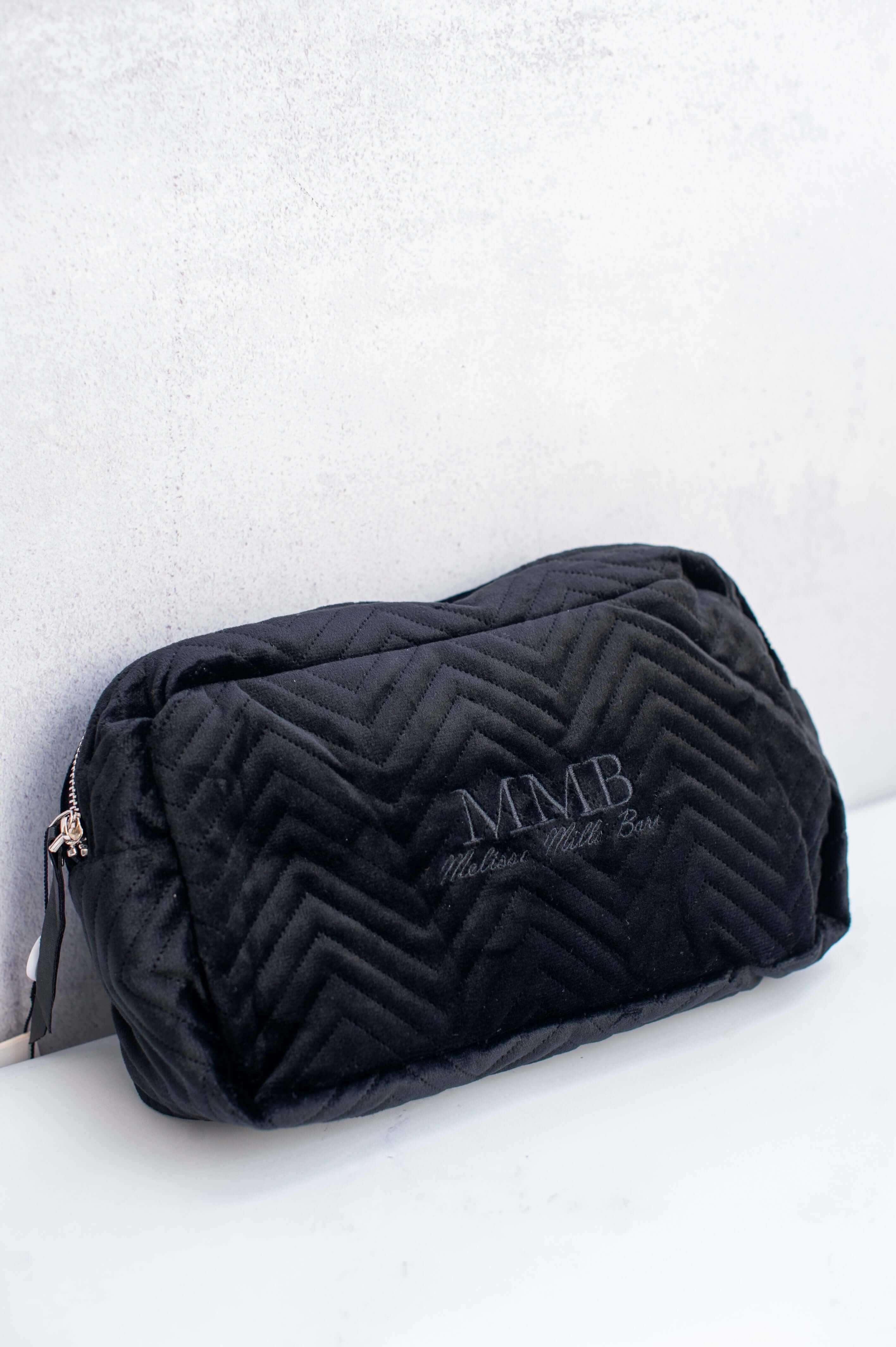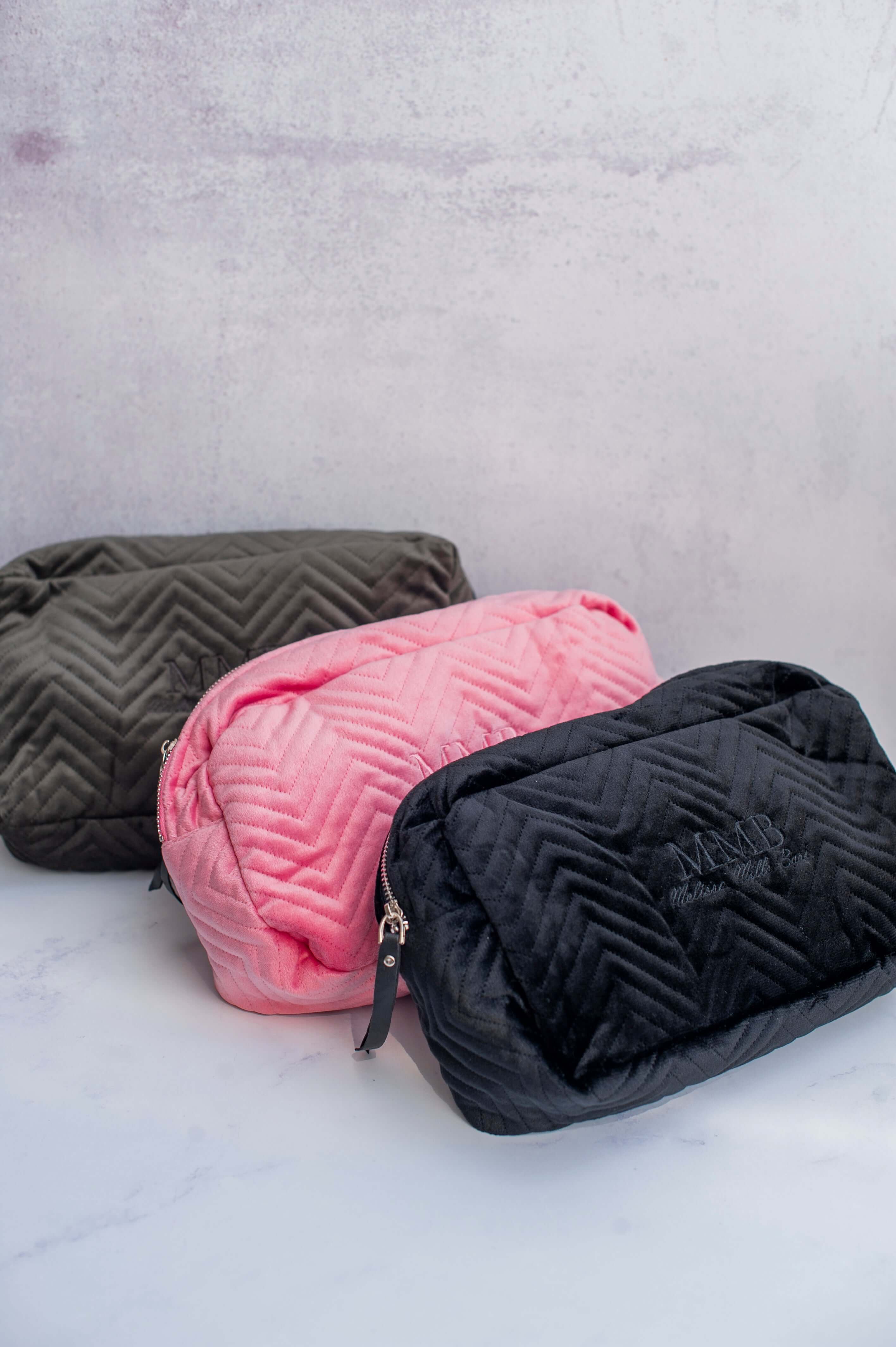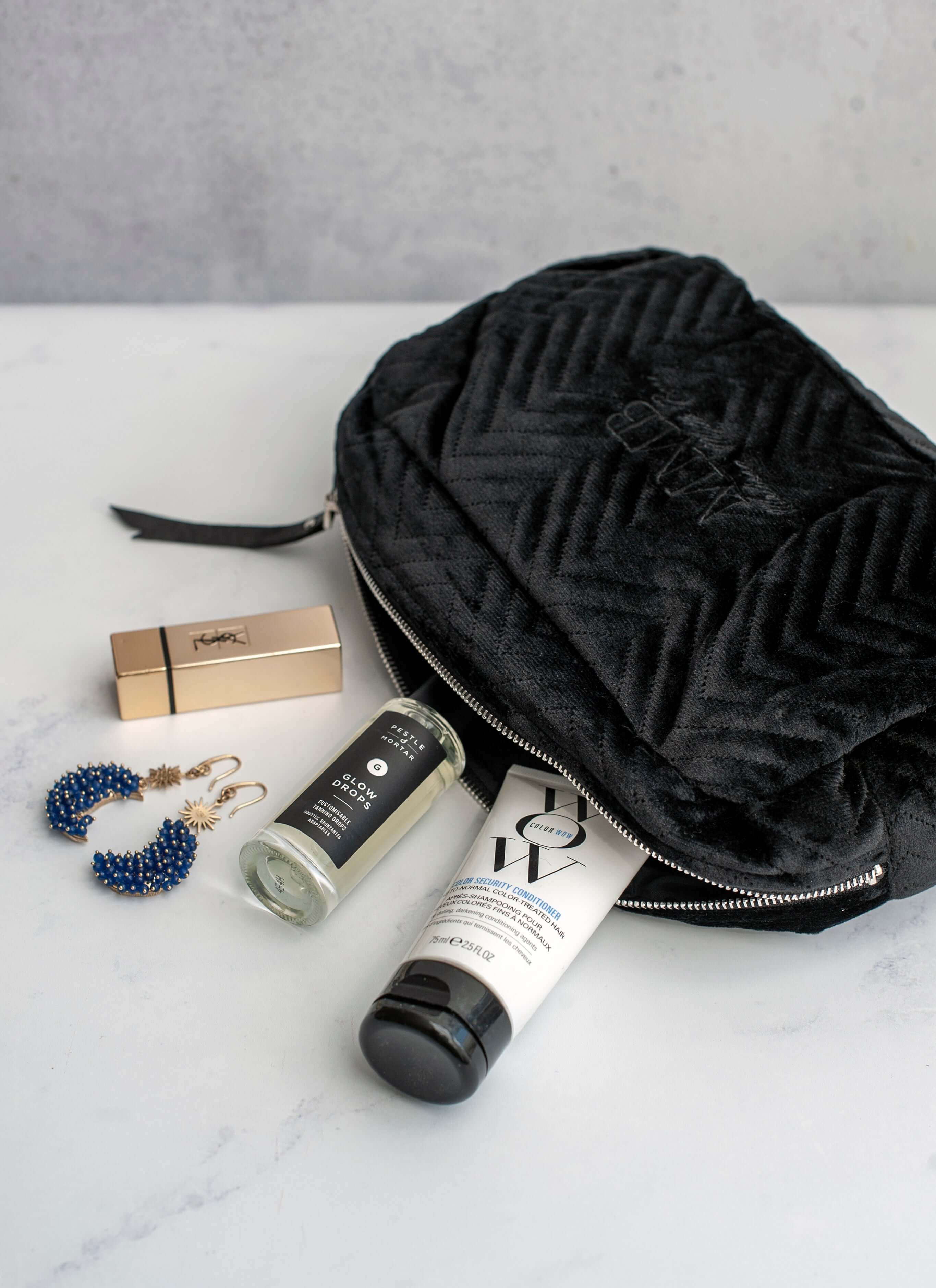 MMB Velvet Cosmetic Bag
Girl you are Gorgeous! 
Perfect for all your beauty essentials. Soft to touch.
-Faux Leather Tie Detail On the Zip
-MMB Embroidery Detail
-Stainless Steel Zip
-H14 x W24cm x D 8cm
-100% Polyester
Well unfortunately I cant give review as my sister in law hasn't received it yet. I purchased it with 1 weeks notice to her birthday and it didn't arrive. Shelley went on her holidays to Dubai I really wanted her to have the bag for her holidays but no! She is due back today so I will ask if she received it. Really disappointed as I have purchased a lot from this business as you can see from records.
Best make-up bag around
This makeup bag is an outstanding quality.
I've collected bags and makeup bags for years and have spent upto 10X this on a makeup bag. This is a glorious bag and the price is crazy.
Thanks Melissa