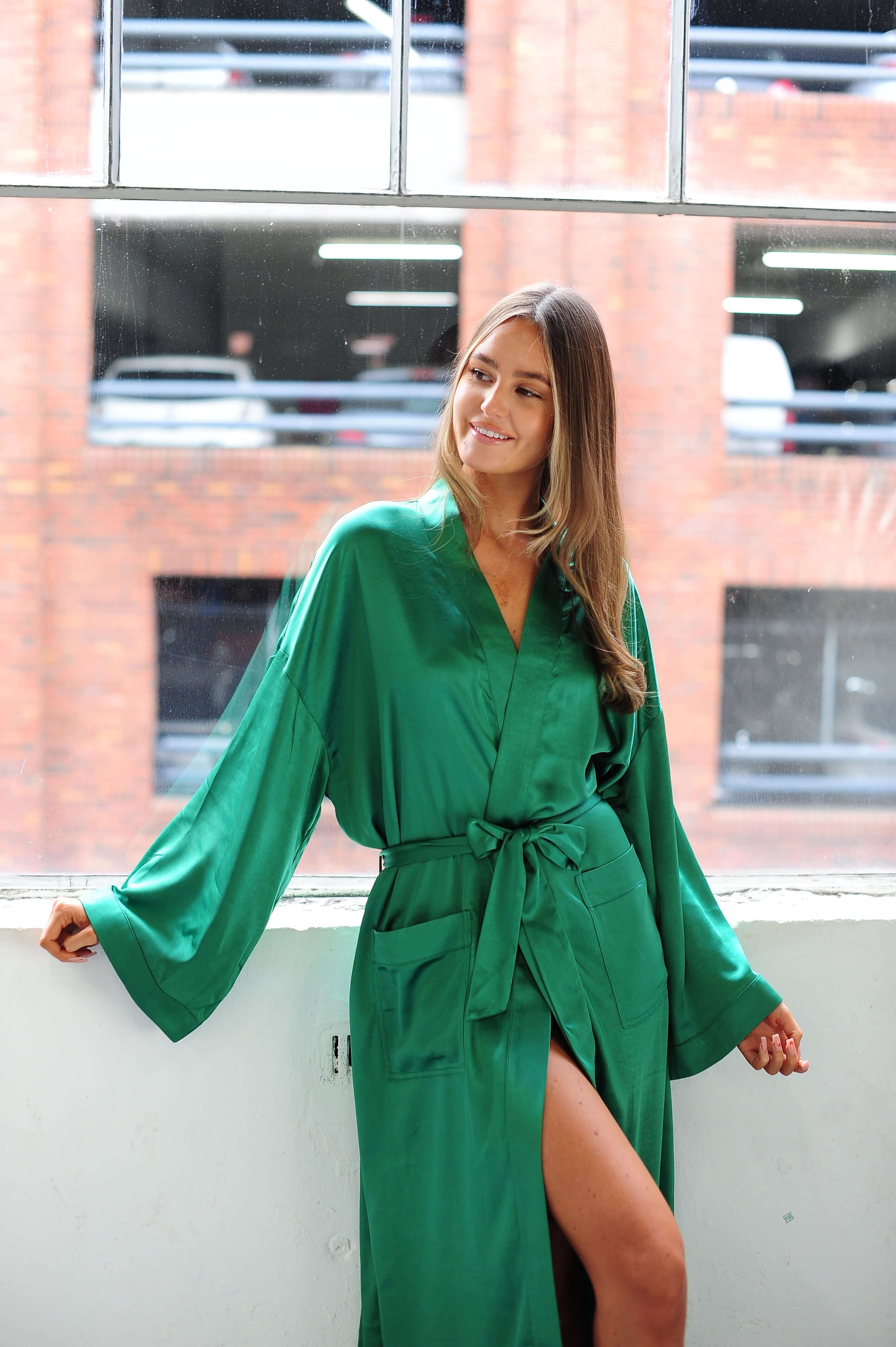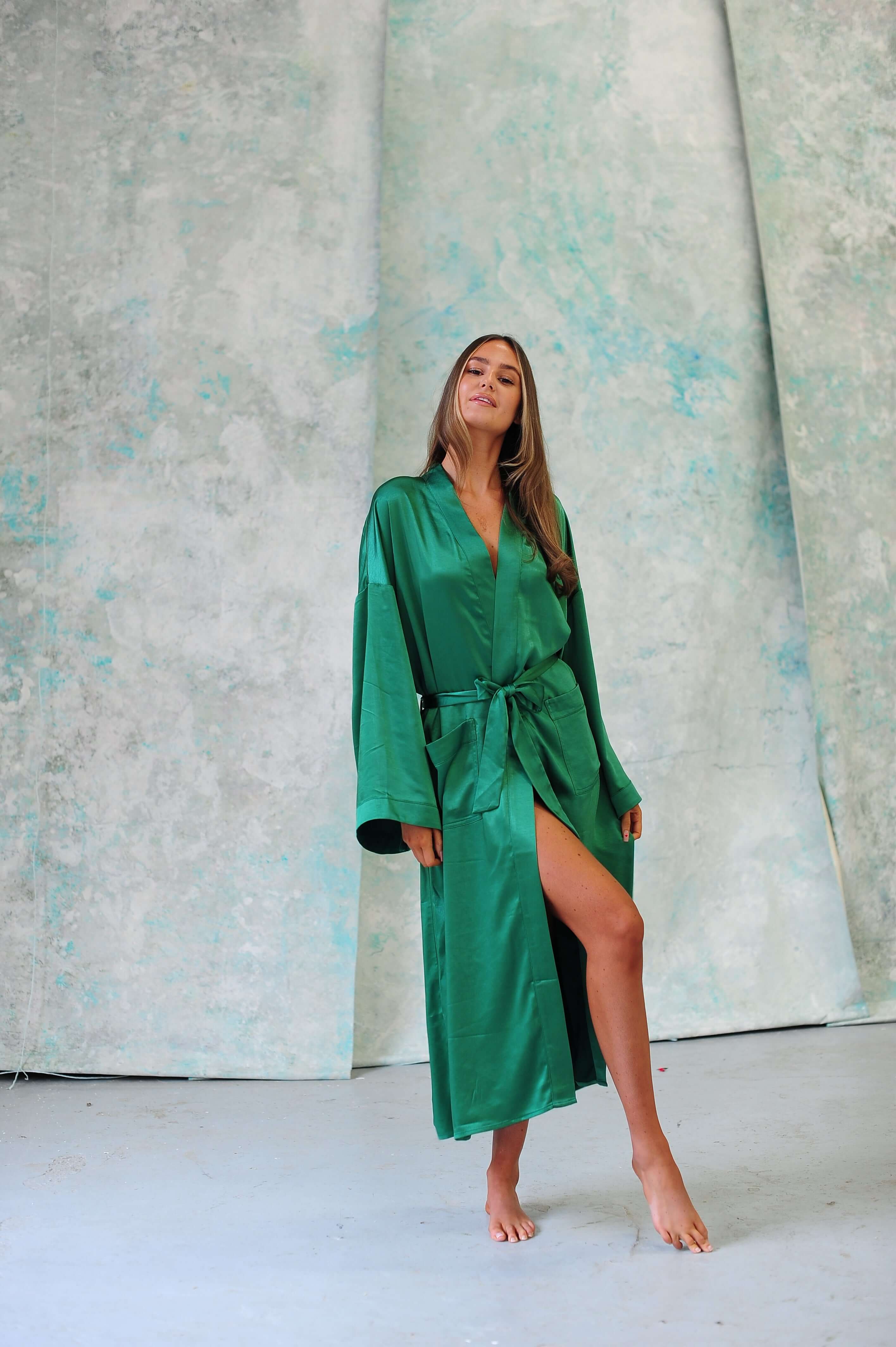 Description
Model Measurements
Melissa's favourite scents
Introducing the "Casablanca Robe"
 Vibrant Green in Colour
 Limited Edition Kimono Robe
Casablanca Jade Satin Robe.
* Satin soft silky smooth feel
* Front pockets
* Back hanging loop detail
* Removable belt
* Robe length is 128cm

* 95% Polyester
* 5% Elastane
* Do not tumble dry
* 30º delicate machine wash

* Wash separately

Hang on a hanger to air dry and your Robe will be ready to wear.
FREE SIZE, one size fits all.
Each Robe and Pyjama set is folded and placed into an outer black or cream linen bag, sprayed with one of Melissa's favourite scents, wrapped in tissue, and placed into a white MMB gift box along with an inspirational quote card.
Making it the perfect gift for someone special.
Size 6
Height 5' 10" / 177 cm
Bust 30D
Waist 24.5"
Hips 35"
All our products are sprayed with one of Melissa's favourite scents.
If you would prefer not to have the linen bag sprayed with the scent, please state it in the note section of your order.

Casablanca Robe Jade Satine
Casablanca Robe Jade Satine
Beautiful Robe
Bought as a gift for my friend, she loves it, the colour is beautiful and it feels so rich and heavy. I have 2 MMB robes myself and love them.
Beautiful
Amazing quality. Fabric so luxurious and thick. Gorgeous shade of green. Perfect treat for yourself!