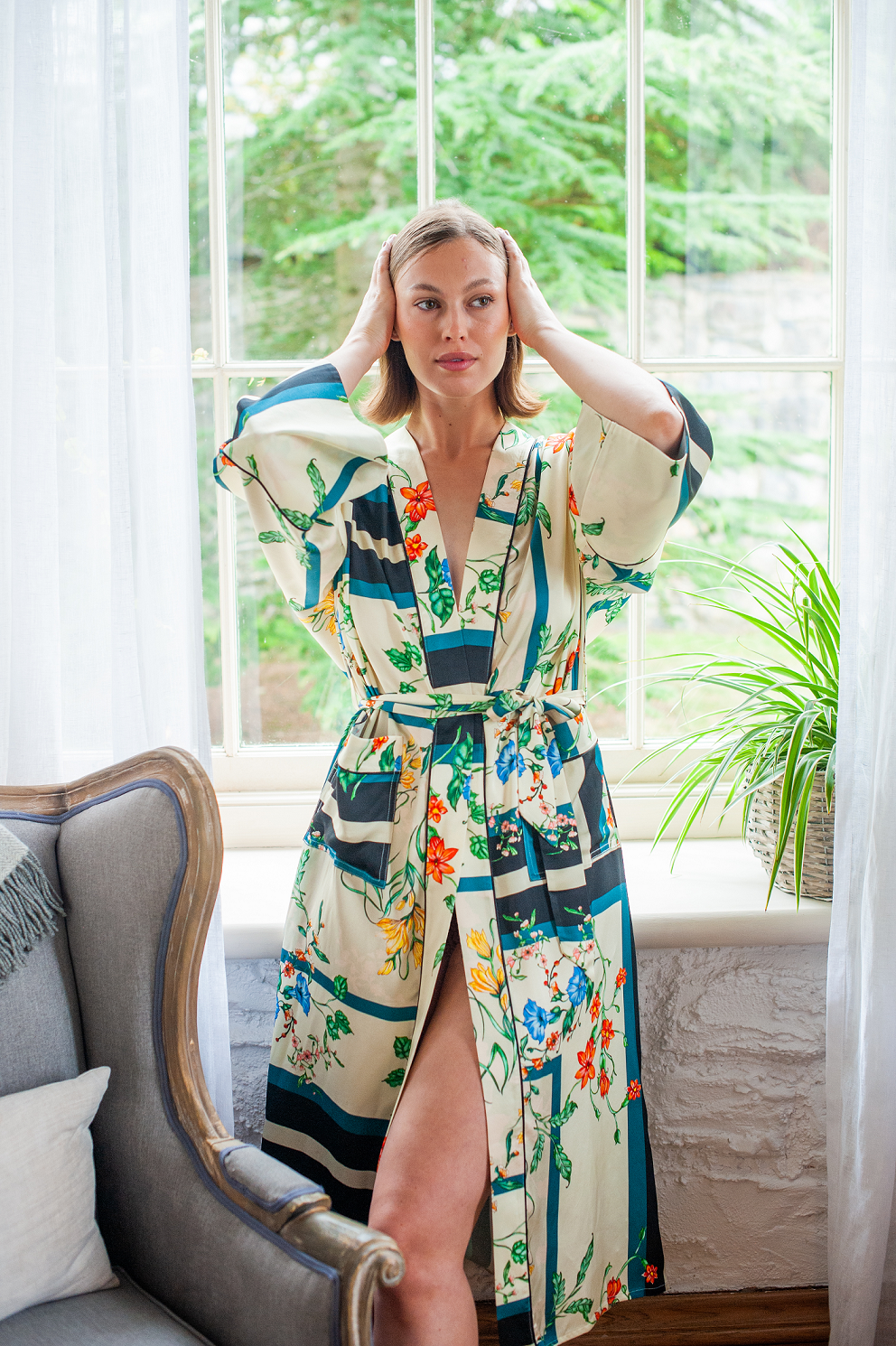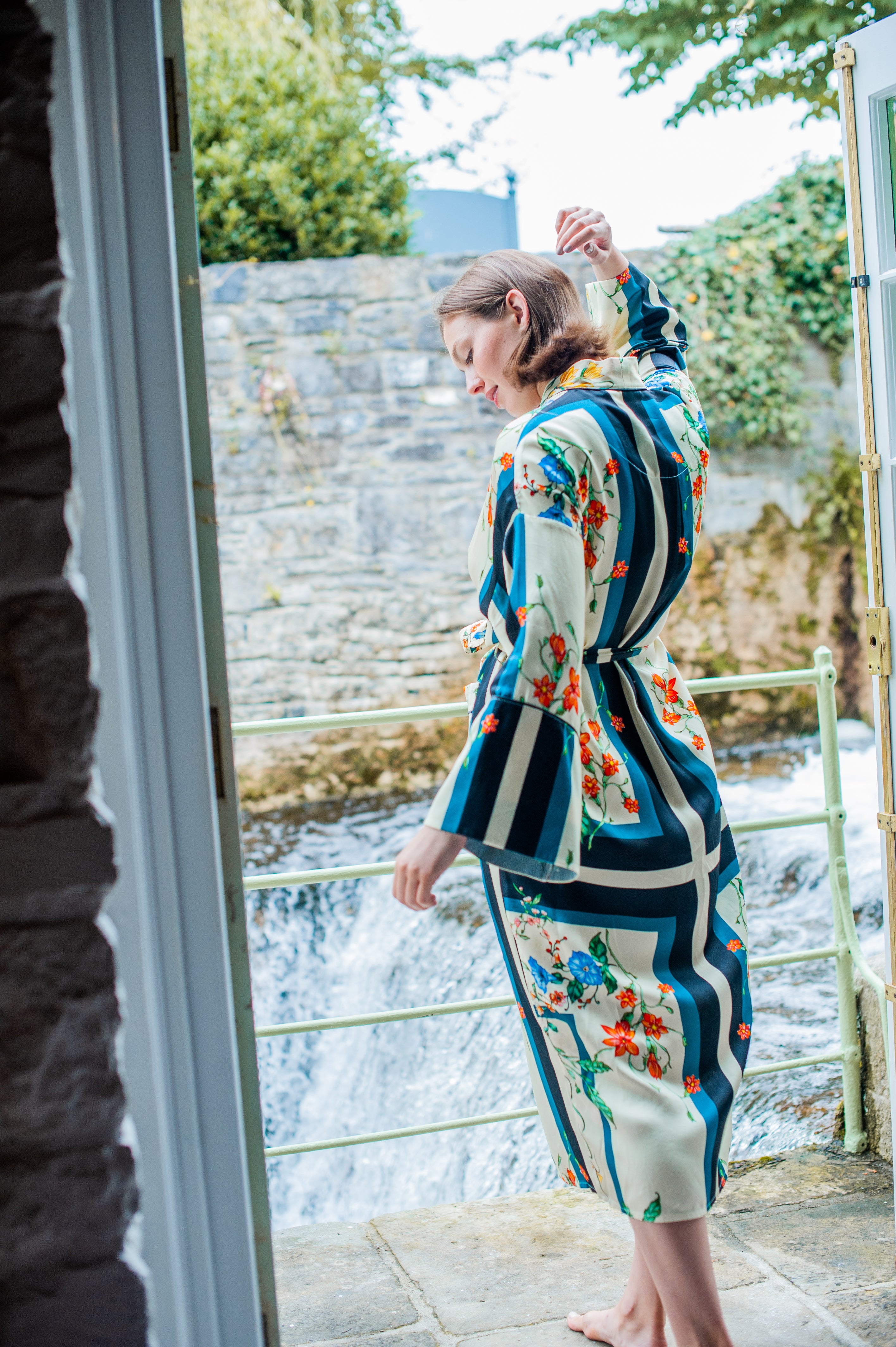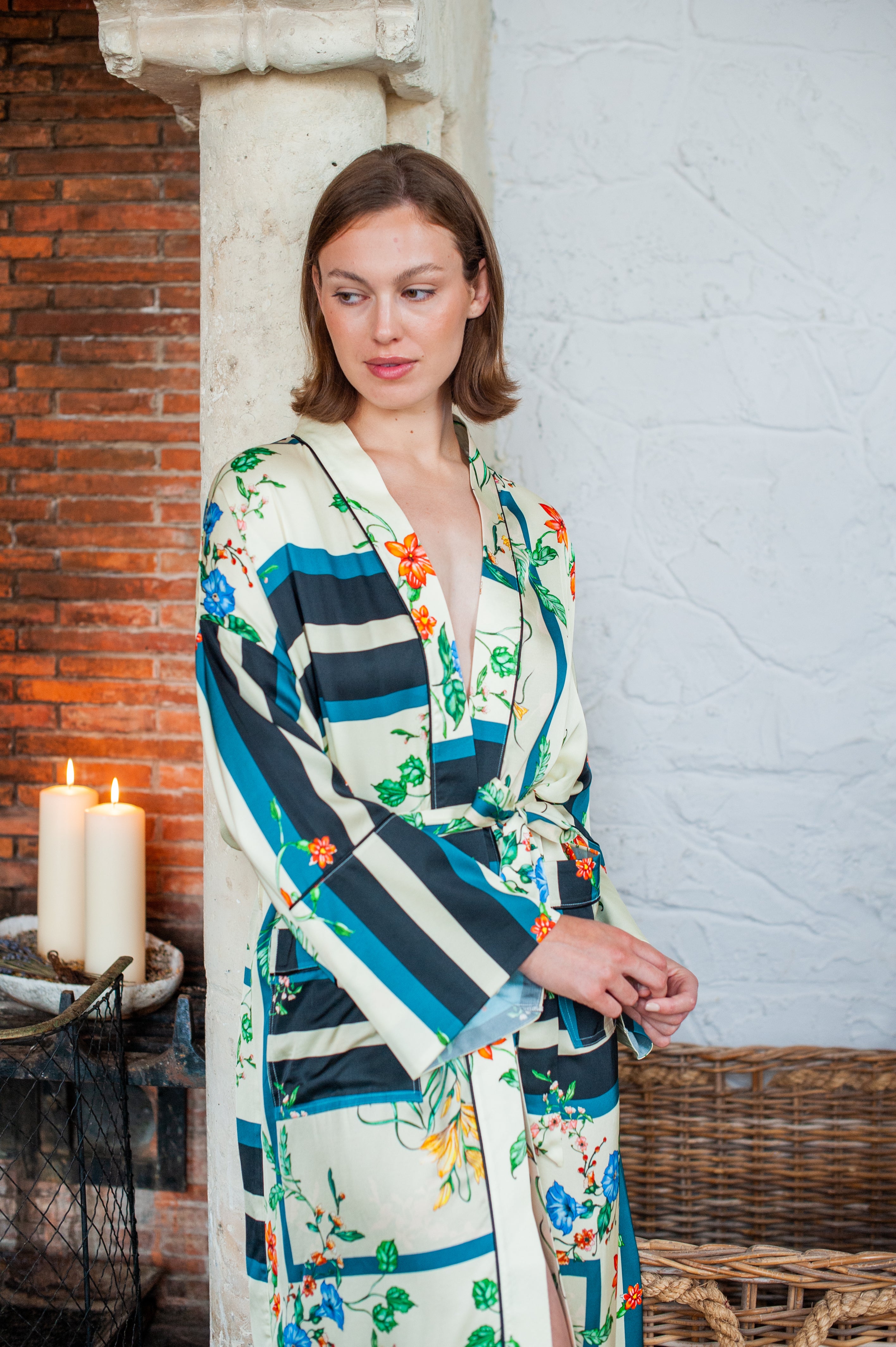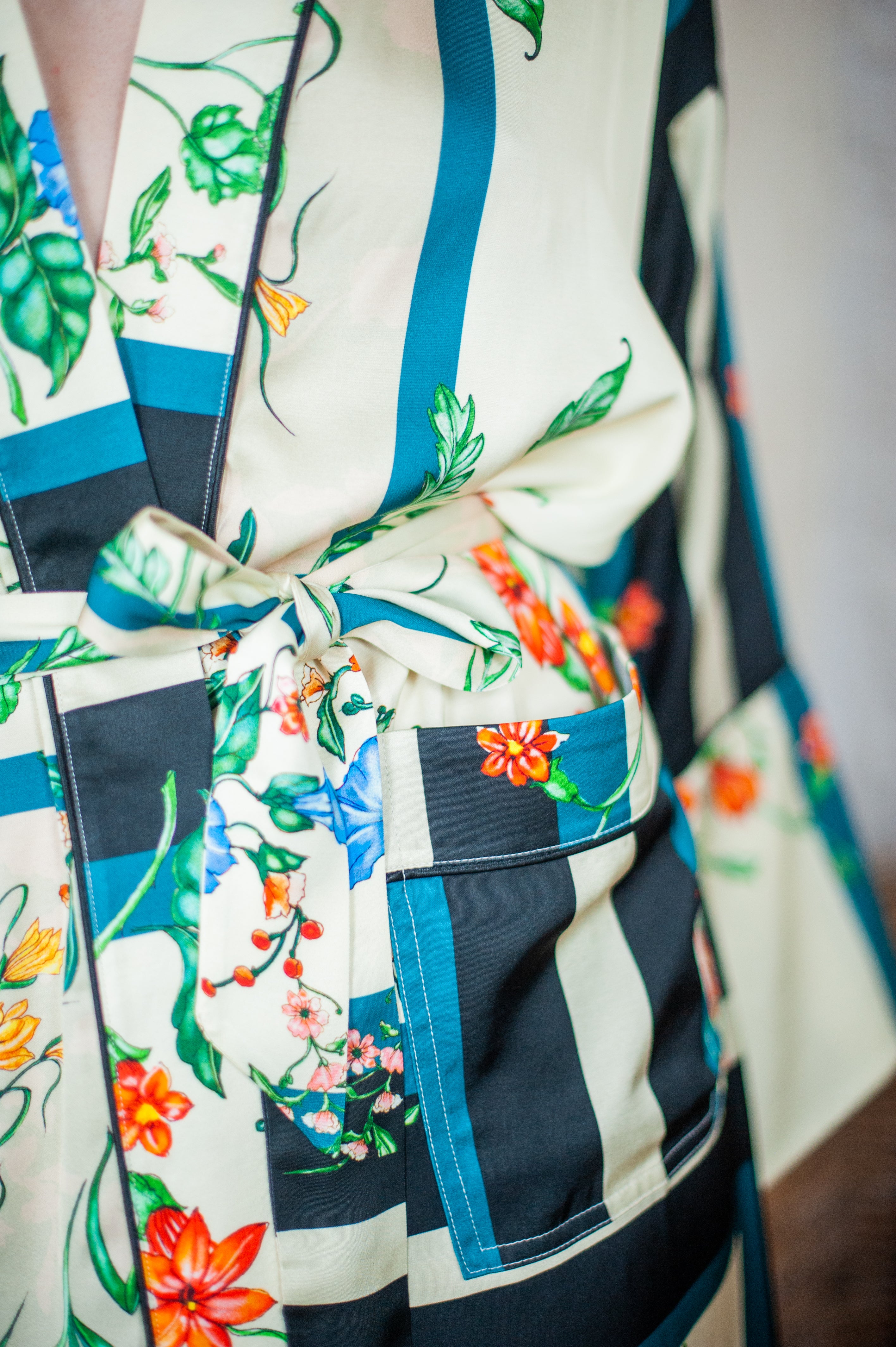 Description
Model Measurements
Melissa's favourite scents
Introducing the "PORTOFINO Robe"
In this collection, you will find each individual Robe has an exclusive print detail allowing for every Robe to be unique. No two Robes are the same.
Travel. Explore. Live.
Limited Edition Premium Kimono Robe

* Contrast stripe print with floral accents finished with a black piping trim

* Silk touch Robe

* Front pockets
* Back hanging loop detail
* Contrast cuffs, sleeve length 70cm
* Removable belt
* Robe length is 128cm

* 100% Viscose
* 30º delicate machine wash 
Hang on a hanger to air dry and your Robe will be ready to wear.
One size fits all.
Our premium Robes are placed into our MMB luxury Hardback black and white boxes with a black bow detail.
Size 10/12
Height 5' 11"/ 180 cm
Bust 32D
Waist 31"/ 79 cm
Hips 38"/ 96 cm
All our products are sprayed with one of Melissa's favourite scents.
If you would prefer not to have the linen bag sprayed with the scent, please state it in the note section of your order.

MMB Premium Robe - Portofino
MMB Premium Robe - Portofino
Beautiful gift
This was bought as a gift. It arrived very speedily, beautifully packaged. A beautiful robe.